DANIEL CARDOSO
Web, UI Designer& front-end developer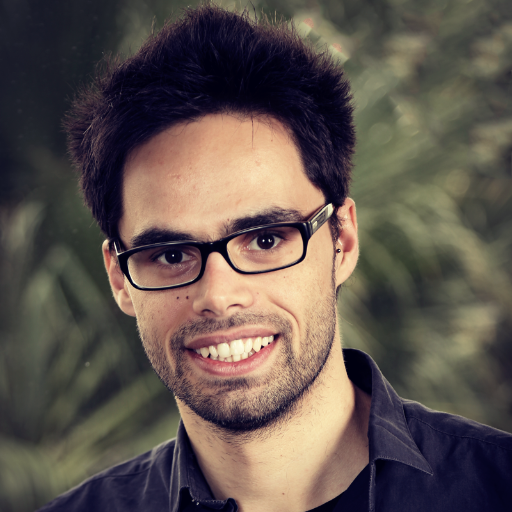 Hello! I am a Coimbra-Portugal based web & user interface designer (and front-end developer) with passion and enthusiasm for aesthetics, user experience and web design standards. I want to make the internet a better place by designing beautiful interfaces. Currently I head up the Design team at Feedzai shoving pixels, writing code, designing things that appear on screens.
You can check out some of my work at dribbble, and sometimes I tend to tweet useless and funny things. Occasionally I post some photos on instagram. And last but not least feel free to join my professional network on linked in.
Specialties
User Interface Design
Web Design
Front-end Development
Visual Information
Adobe Creative Suite
Responsive Web Design
Web Standards
User Experience Design
Usability Evaluation
UX Metrics & analytics
Prototyping
Wire Framing
HTML 5
CSS3
W3C Validation
Cross-browser
Sass/Scss/Less
JavaScript
jQuery
Backbone.js
PHP
MySQL
Git
Grid Based Layout
Online Marketing Media Campaigns
Video Recording and Editing
View on Linkedin

Freelancer
Web Developer
November 2006 – January 2007 (3 months)
Coimbra, Portugal

Freelancer
Web Developer
February 2011 – October 2011 (9 months)
Coimbra, Portugal
HTML Pages
April, 2017
Simple development http server for file serving and directory listing made by a Designer. Use it for hacking your HTML/JavaScript/CSS files, but not for deploying your final site.
Load Awesome
May, 2015
An awesome collection of — Pure CSS — Loaders and Spinners
The Wheel of Truth
April, 2012
"The Wheel of Truth" is the easiest way to control your popularity in social networks. The application verifies the amount of interaction you have with your friends on Facebook and checks your relationship's asynchronism in Google Plus and Twitter.
I have spent the past 10-and-a-bit years designing and developing websites and web applications, and I believe that a clean and sharp interface and a great user experience can make a huge success.
Web / UI Designer based in Coimbra, Portugal