DANIEL CARDOSO
Product Designerwith front-end developer skills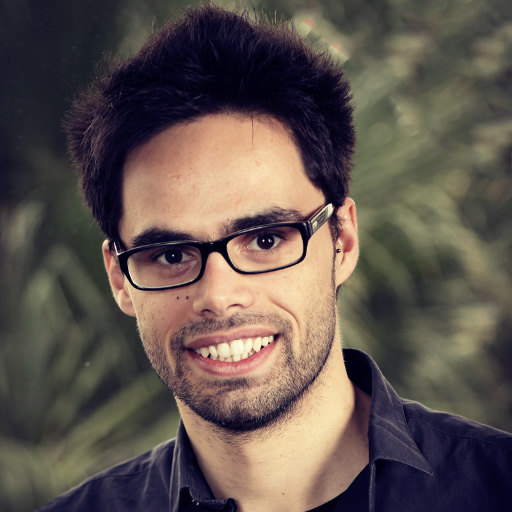 Hello! I am a Coimbra-Portugal based Product Designer (with front-end developer skills) with passion and enthusiasm for aesthetics, user experience and web design standards. "Product designer who thinks in code" perfectly describes what I love to do: I solve design problems and implement their technical solutions. My specialization covers the visual design, user experience (UX) and front-end development: HTML, CSS, and JavaScript. I want to make the internet a better place by designing beautiful interfaces.
You can check out some of my work at dribbble, and sometimes I tend to tweet useless and funny things. Occasionally I post some photos on instagram. And last but not least feel free to join my professional network on linked in.
Specialties
User Interface
Front-end Development
Visual Information
Adobe Creative Suite
Responsive Web Design
Web Standards
Grid Based Layout
User Experience
Usability Evaluation
UX Metrics
Prototyping
WireFraming
HTML5
CSS3
Sass/Scss/Less
W3C Validation
Cross-browser
JavaScript
jQuery
PHP
Git
View on Linkedin

Freelancer
Web Developer
Feb 2011 – Oct 2011 (9 months)
Coimbra, Portugal

Freelancer
Web Developer
Nov 2006 – Jan 2007 (3 months)
Coimbra, Portugal
Better Design, Better Experiences!As a designer and developer I understand the perfect user interface should look good and work even better. Alongside my team mates, I uncover problems and solve them. In short, I try to create bolder user experiences.
I am not a Traveller, I am just an ordinary guy who loves to travel and this is the map of my travels around the world.
Simple development http server for file serving and directory listing made by a Designer. Use it for hacking your HTML/JavaScript/CSS files, but not for deploying your final site.
An awesome collection of — Pure CSS — Loaders and Spinners
I have spent the past 13-and-a-bit years designing and developing websites and web applications, and I believe that a clean and sharp interface and a great user experience can make a huge success.
Product Designer based in Coimbra, Portugal